Enthusiastic About Life | OCTOBER 12, 2016
It is October, summer is FINALLY officially over and we are in full Fall mode. And when it's Fall, you know that we are all thinking the same thing: PUMPKIN PATCHES. At least I am. If you've never been to a pumpkin patch, you need to add it to your bucket list right now. If you're not sure why I'm telling you to do this, keep reading and let's see if I can convince you that checking out the Vertuccio Farms Fall Festival (which includes a Pumpkin Patch) needs to be on your list.
This week, I've teamed up with Vertuccio Farms to help you cross off that very special bucket list. A big thank you to Cono & Angela Vertuccio for partnering with us. They have graciously donated 4 tickets for 4 lucky readers to check out their pumpkin patch. This giveaway will live all over social media (Facebook, The Blog, Instagram & Twitter) and the winner will be announced on all of my social media channels this Friday. Read to the bottom of this post for the full details!
Let's learn a little bit about Vertuccio Farms so that you can agree with me when I say that it needs to be added to your bucket list.
Vertuccio Farms is located in Mesa (4011 S Power Rd, Mesa, AZ 85212).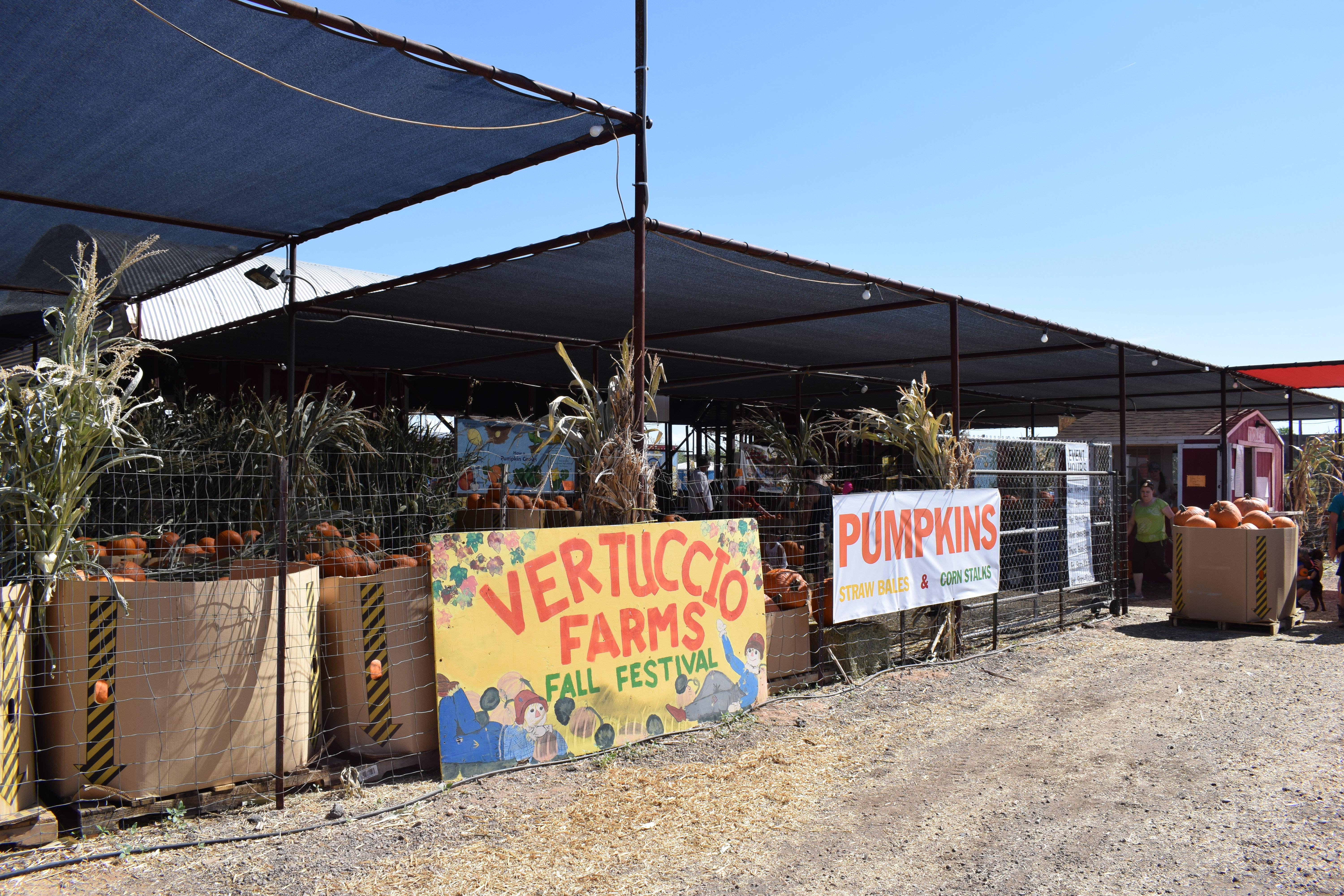 Right now is one of the best times to visit them because of their Fall Festival!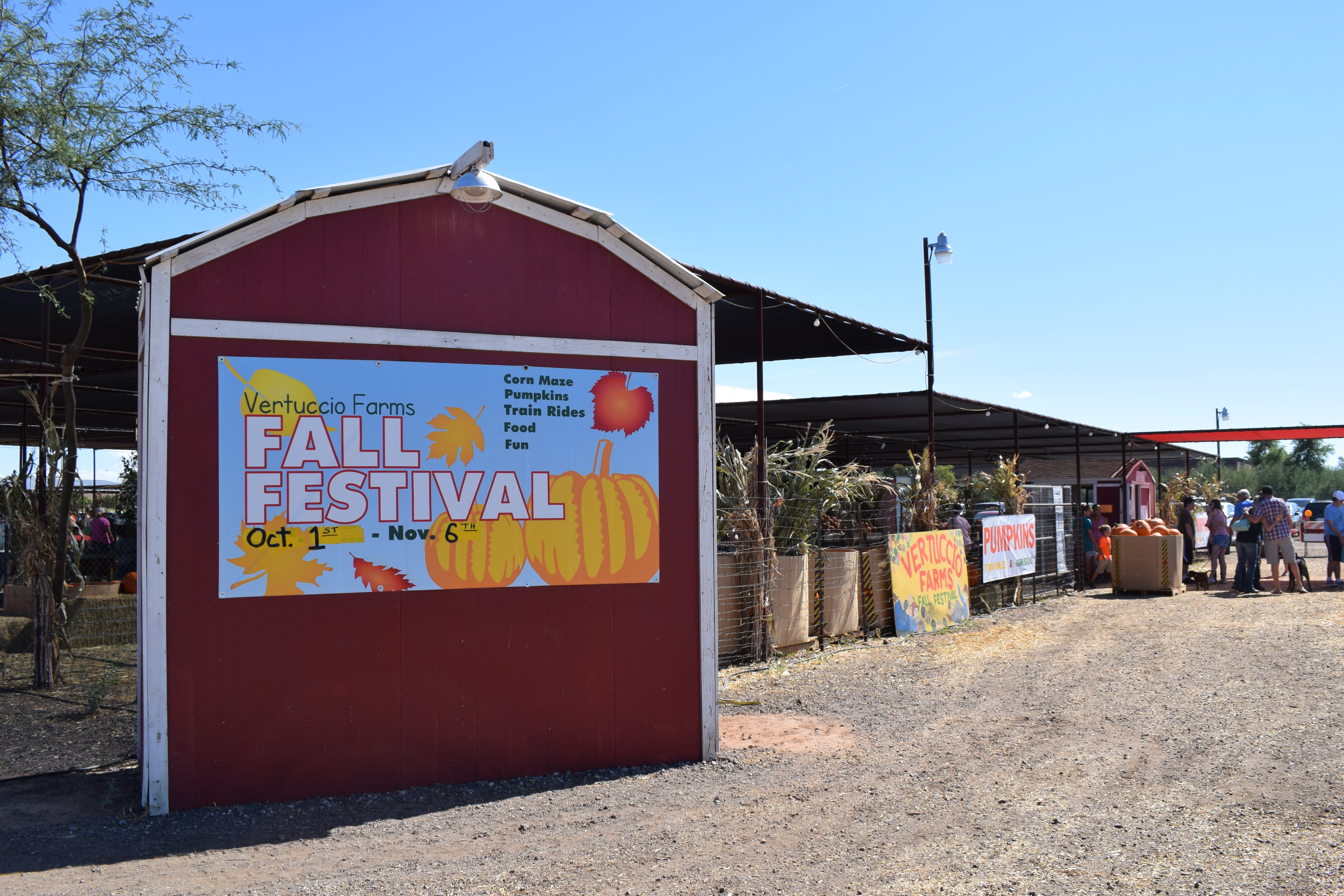 There is SO MUCH to do and it's very inexpensive. Children under 2 are free and everyone else pays $9. The admission price is totally worth it because of all of the activities that they have. My favorite part is that you pay the admission price and all of the rides are included. No need to buy extra tickets for anything else. There was so much to do that it was so hard to decide what to do first. So to make it easy, I just let my little 5 year old cousin make the decision ?
She grabbed her little brother's hand and started walking toward the mini hay maze.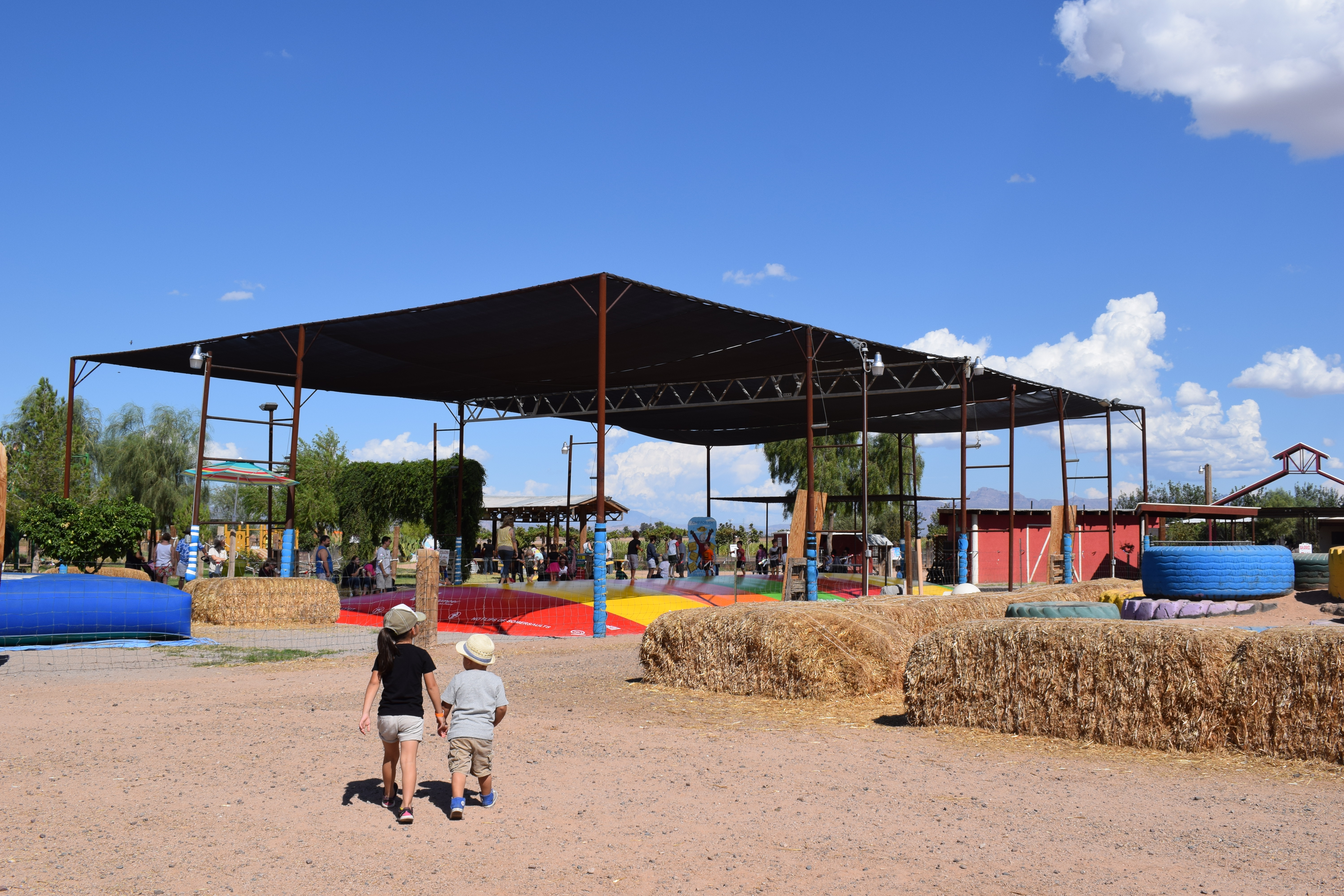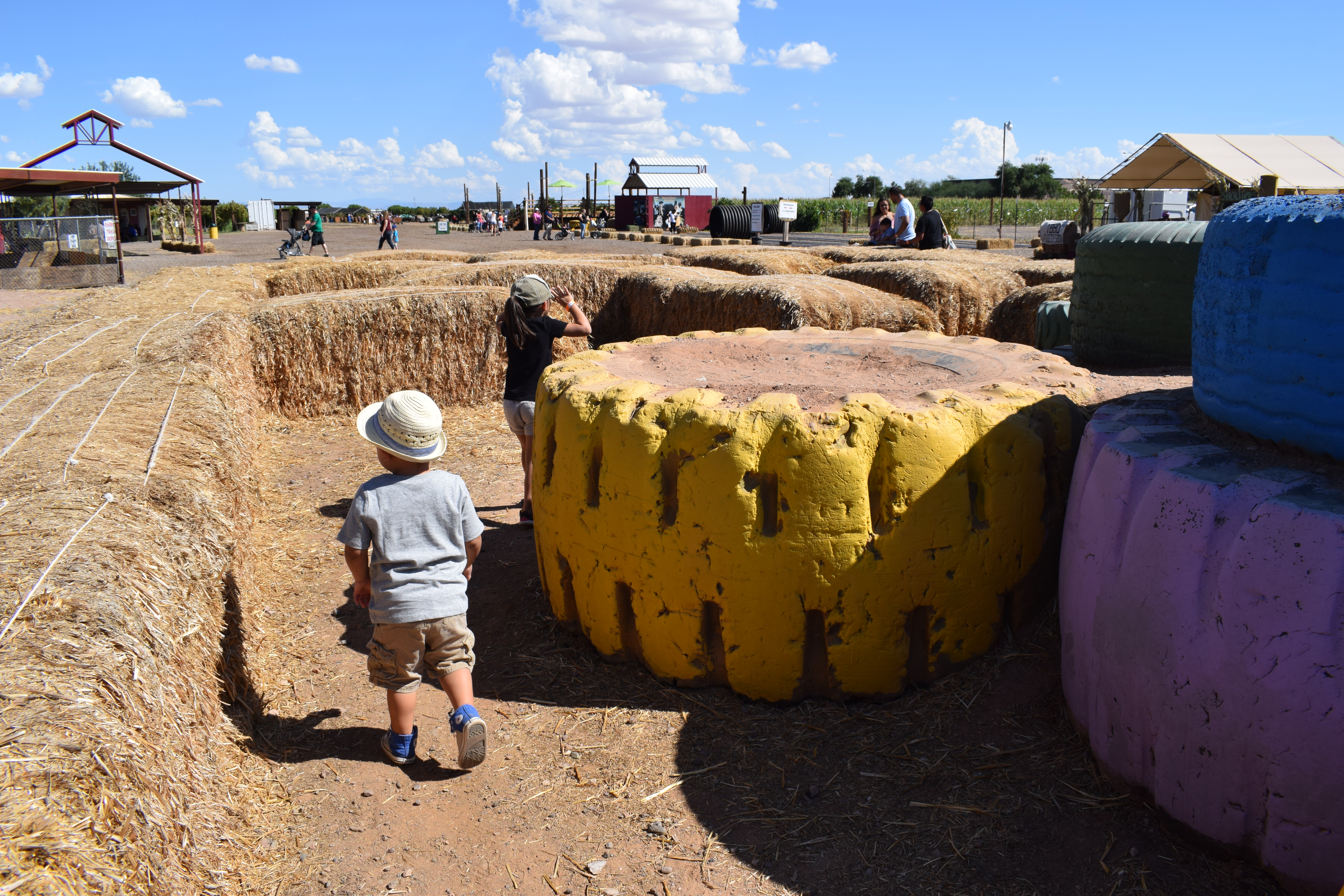 After that, she led us to the Tube Roll, which is exactly what it sounds like. You literally get inside of a tube and roll. I was injured from my half marathon so I couldn't do it but my little cousins and their mom had so much fun!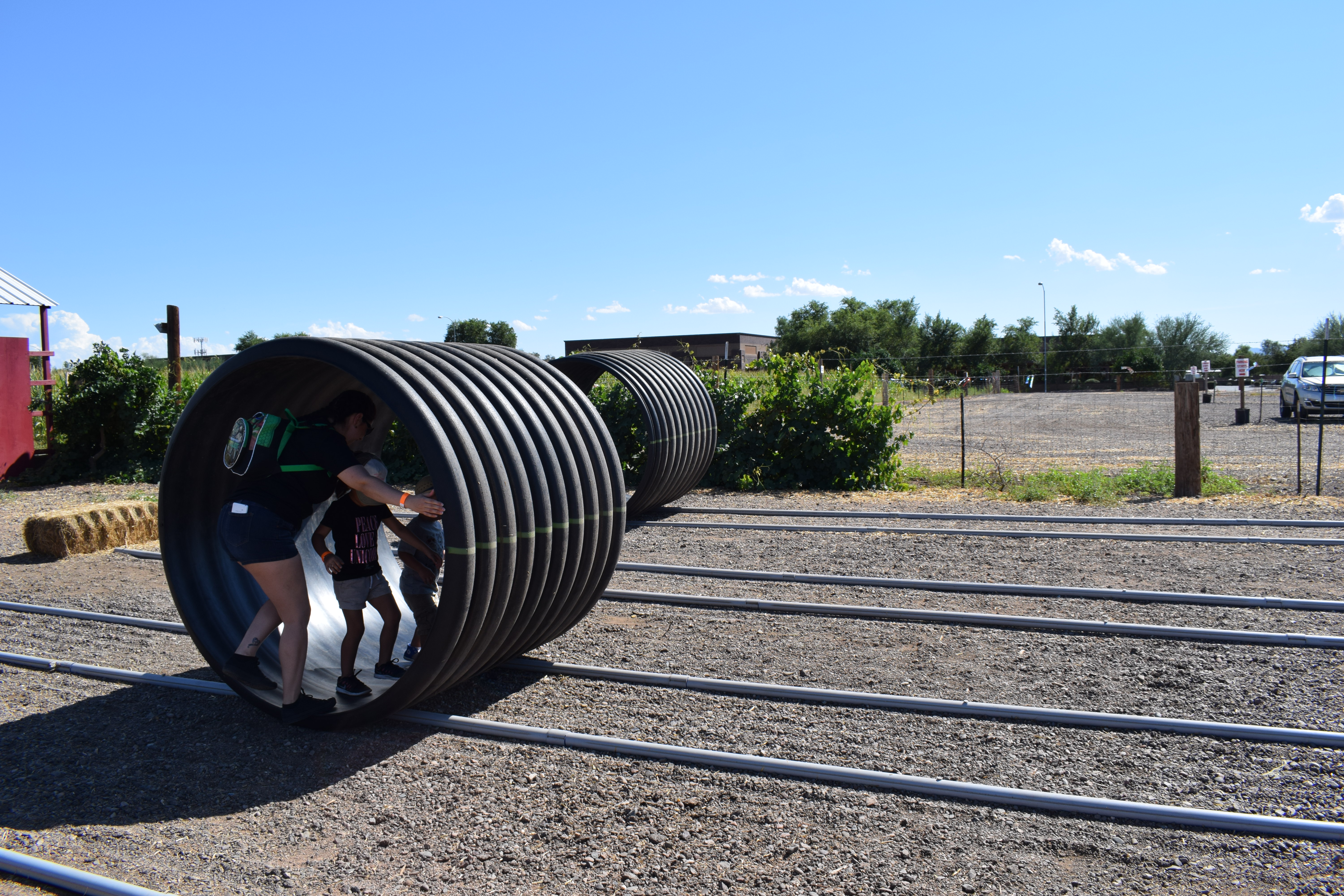 After rolling around for a while, this brave little 5 year old took us to the mini zip line. YES. A MINI ZIP LINE. She's so brave. And unfortunately this zip line is only for kids. And we know this because their mom tried to get on (lol).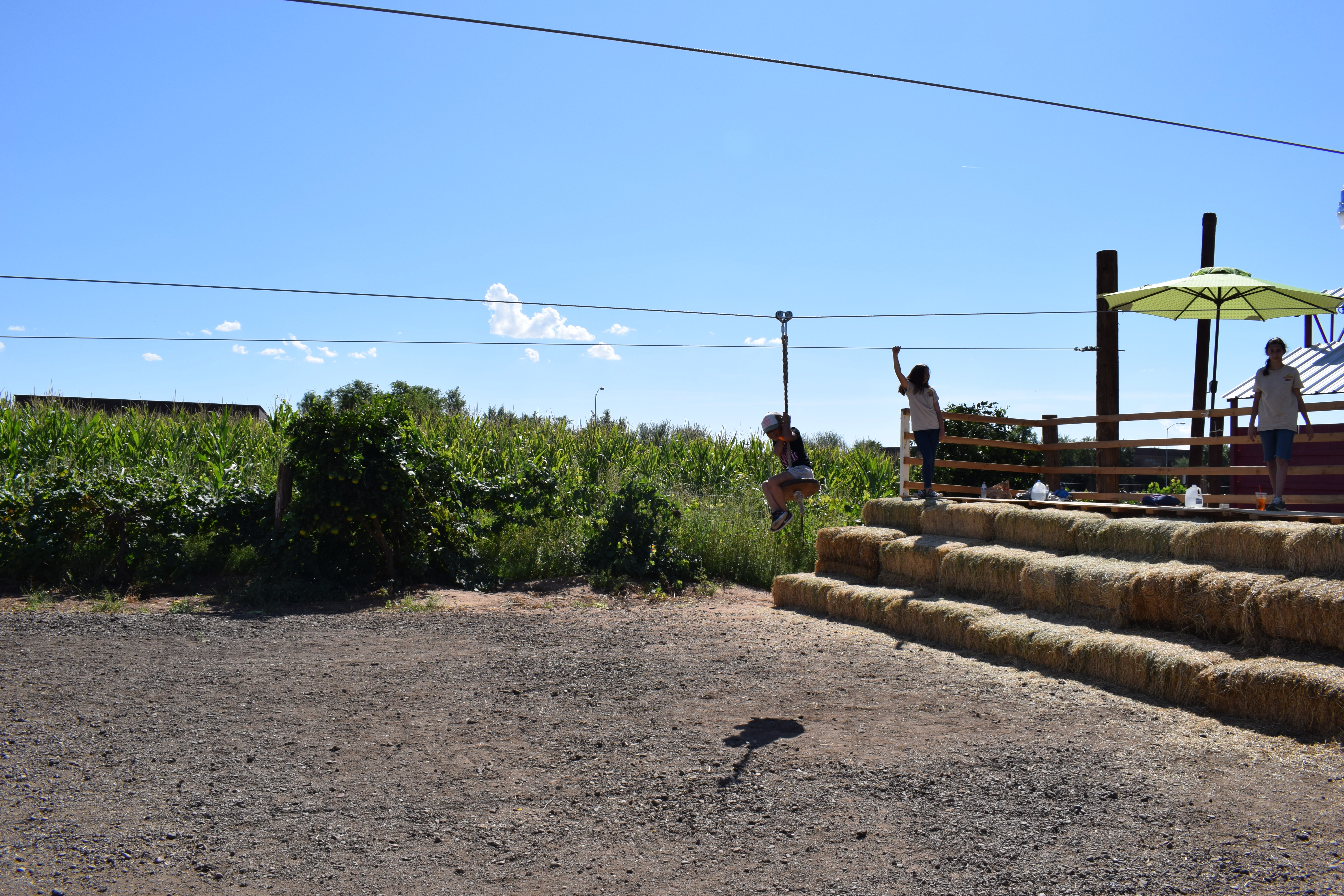 After the zip line, my little cousin ran back super excited to tell us that she wanted to go on the barrel train ride. And she literally ran back because my little cousin is also a runner (check her out during the bubble run we did a few months ago!).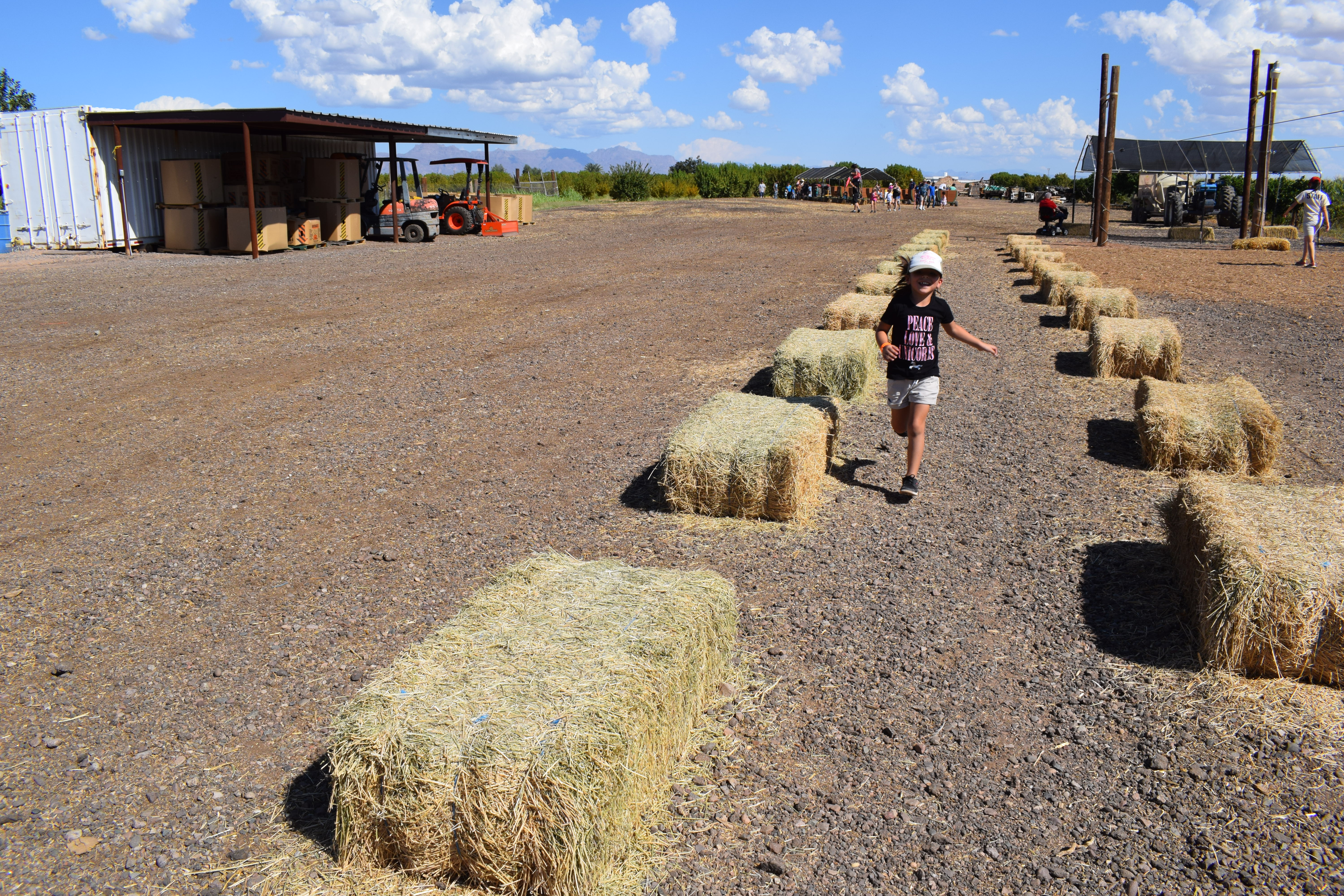 The next stop she led us to was the Grain Train. It was nice to get on this so that the adults could get a little break (haha), but also we got to see a lot of the farm, which was super cool!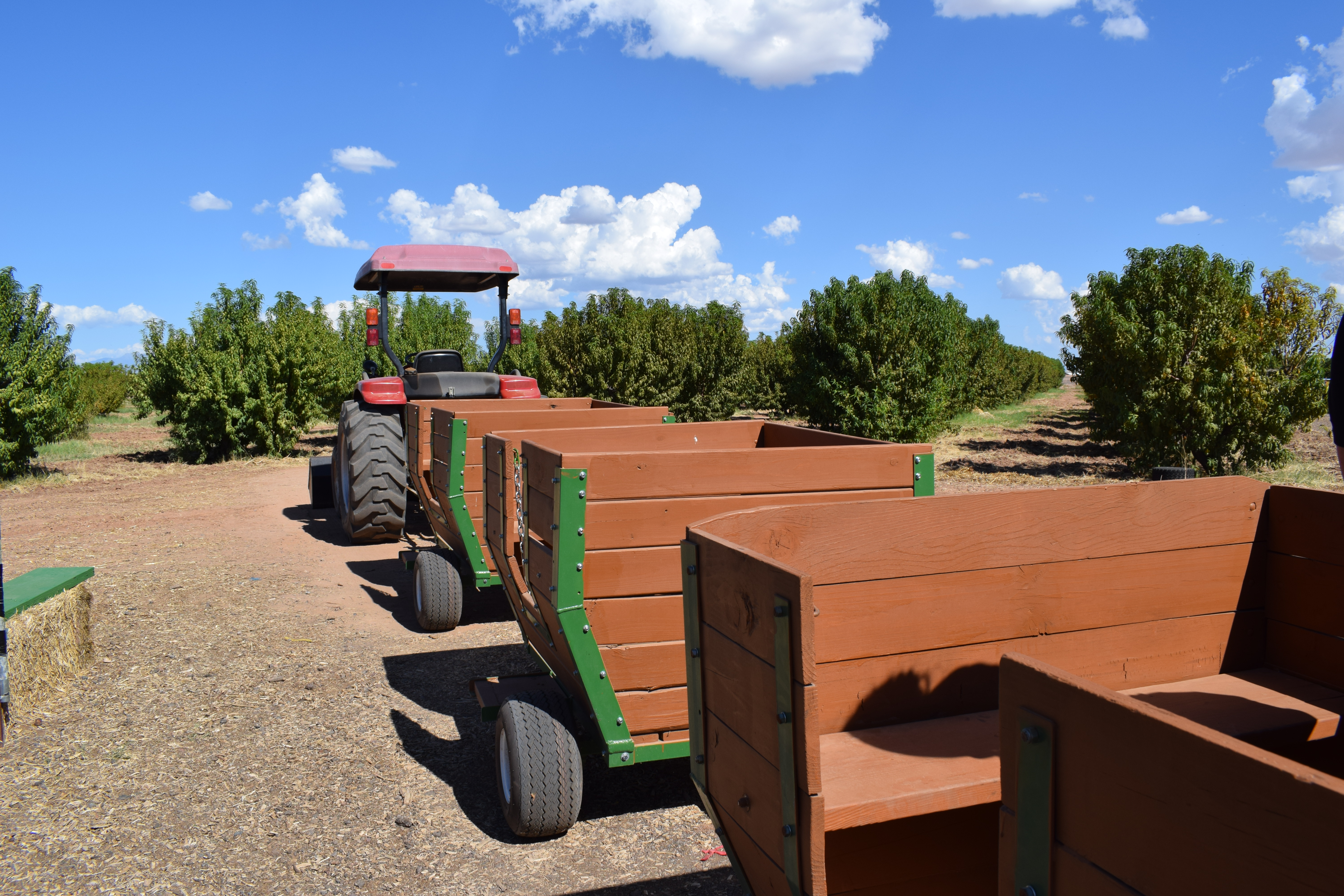 And my little cousins loved it!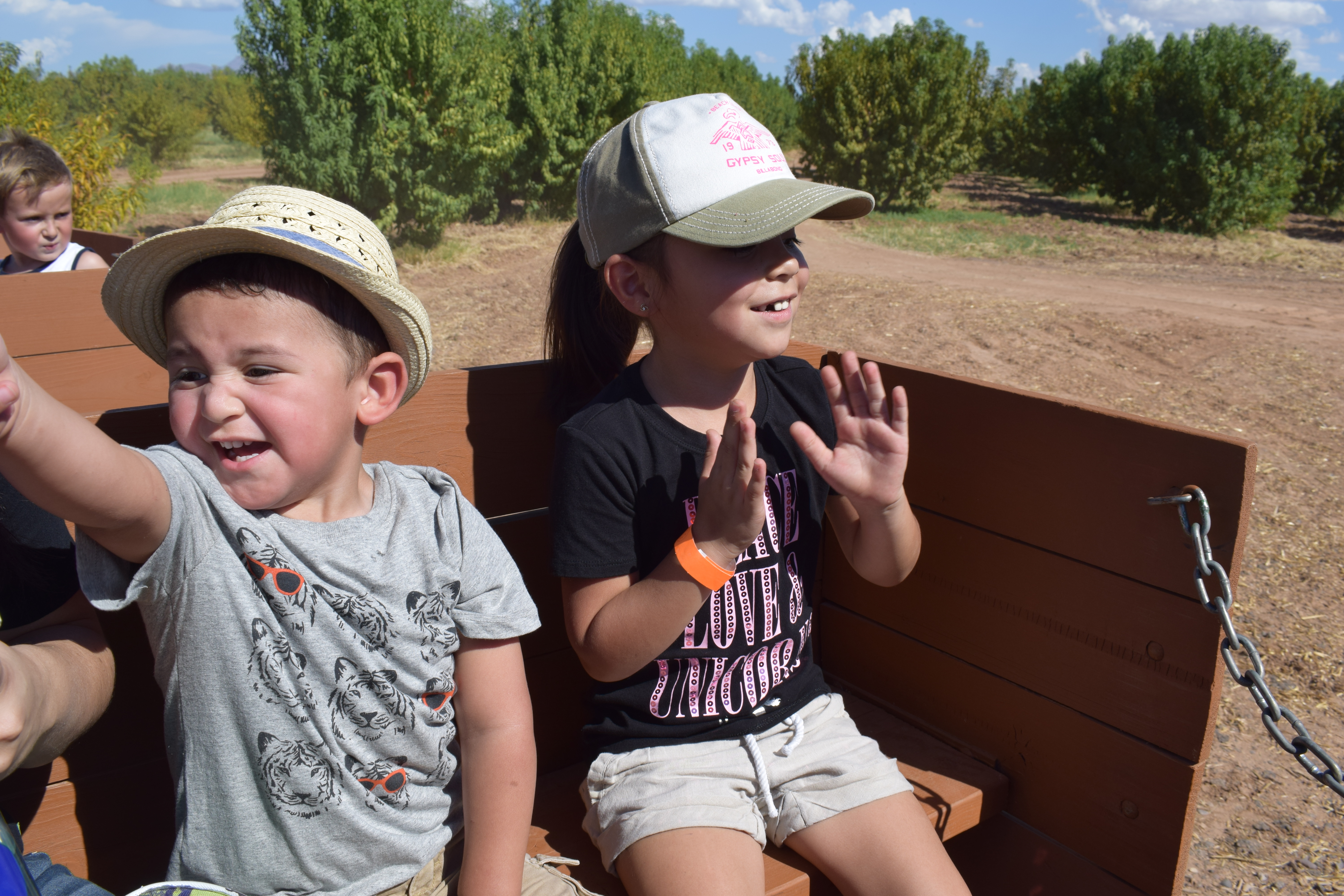 After the barrel train ride, we went to the petting zoo. This was my 2 year old cousin's favorite part, he loves animals.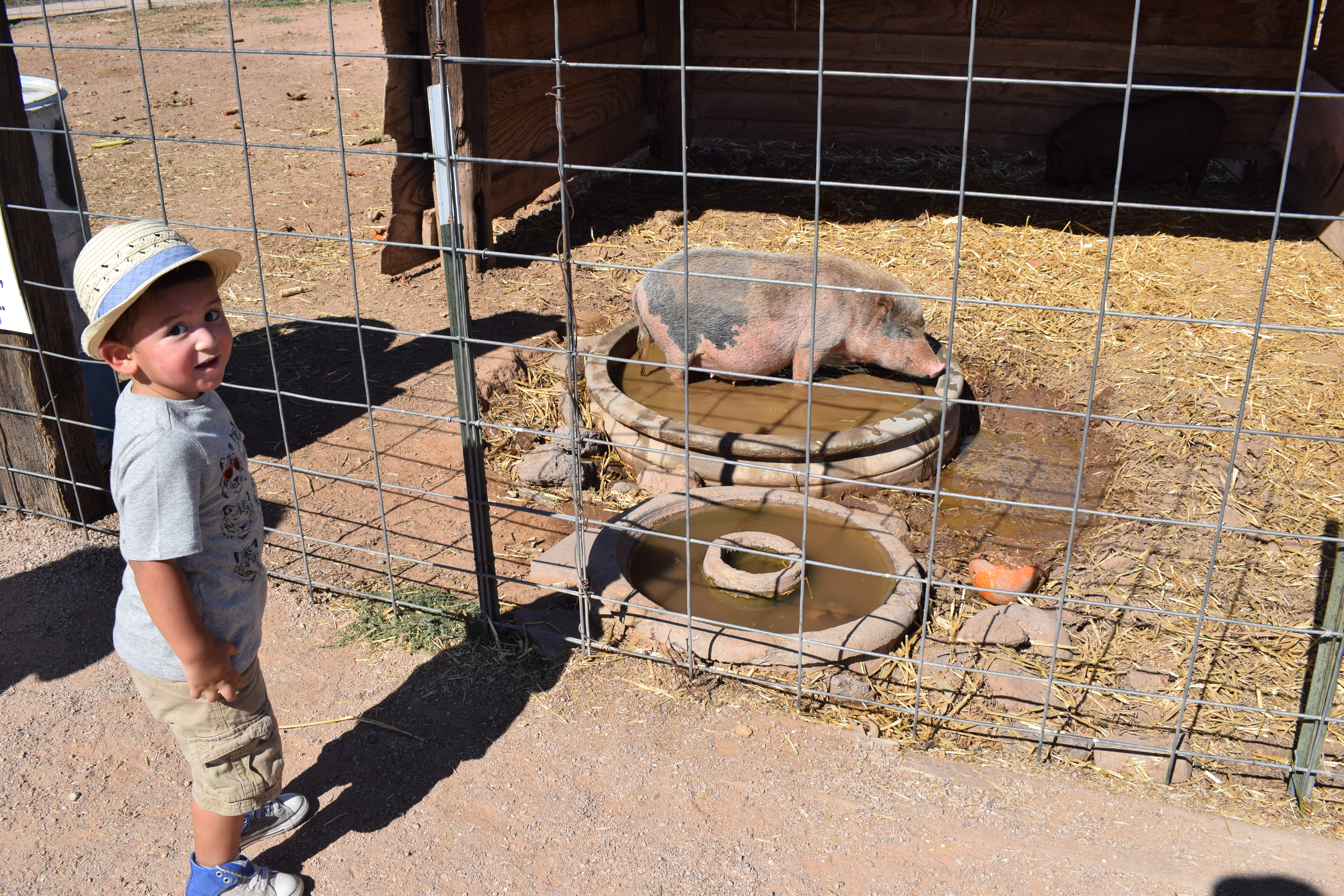 And after petting animals, they wanted to play some water games!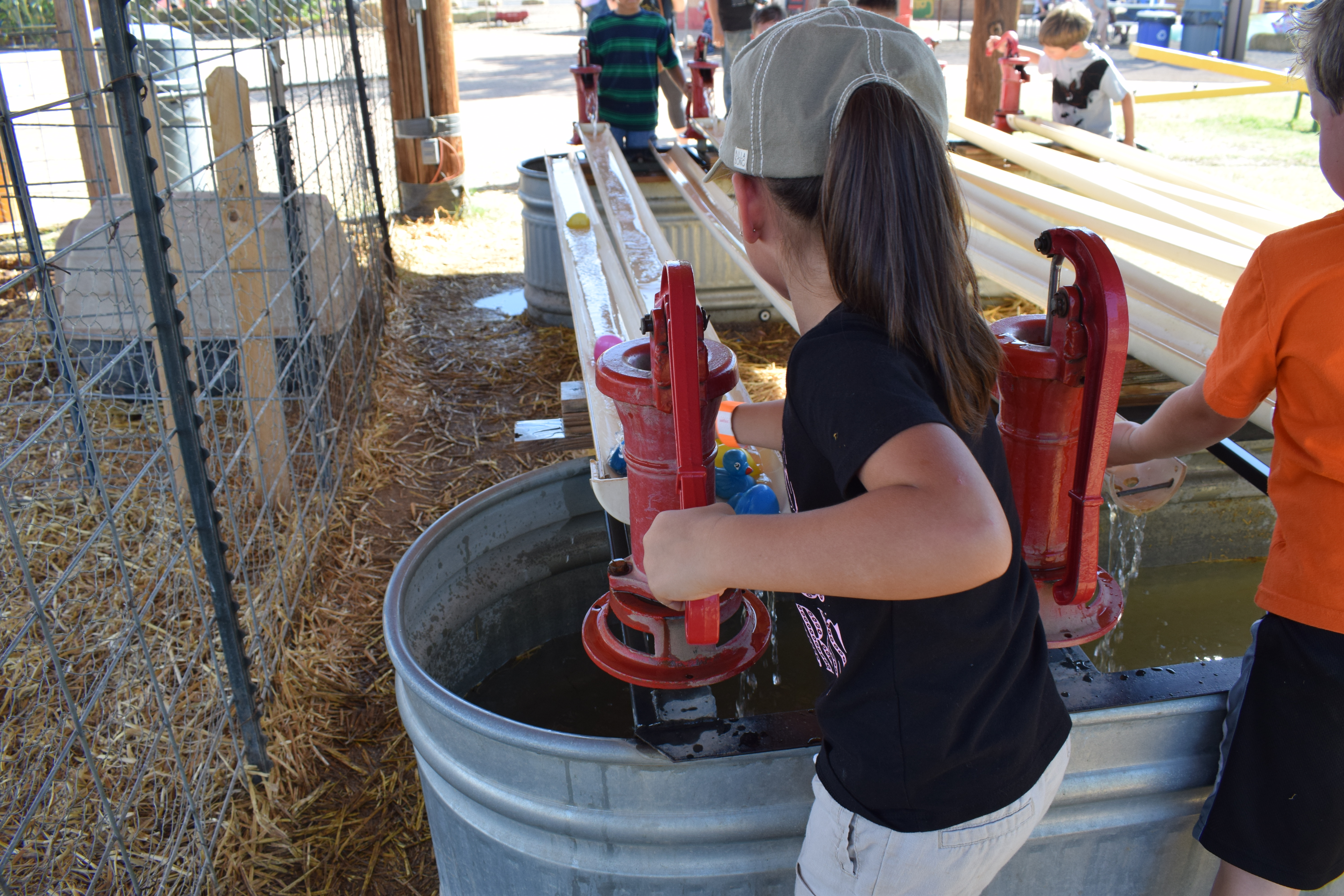 After the water games, we headed to the 'park style' games.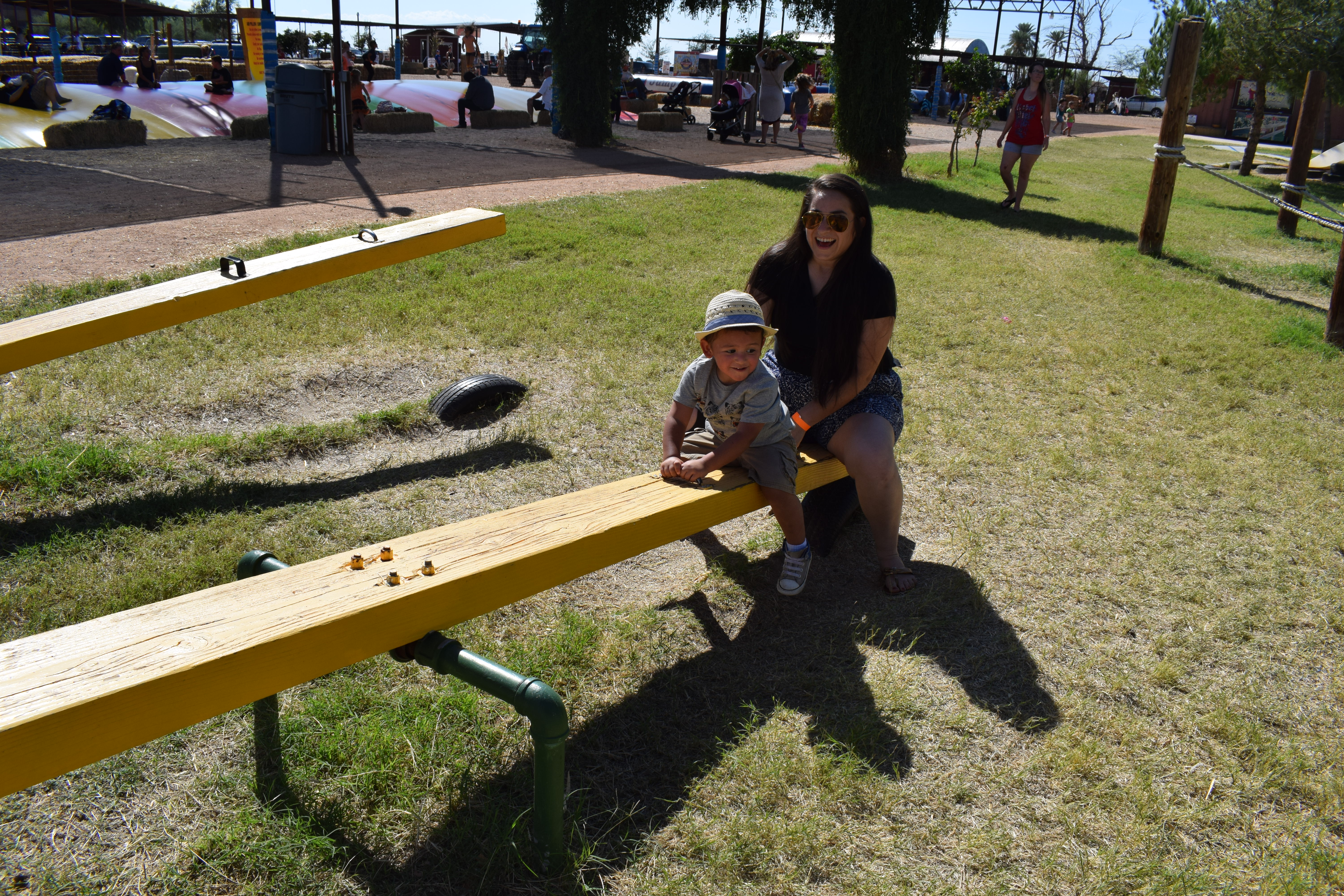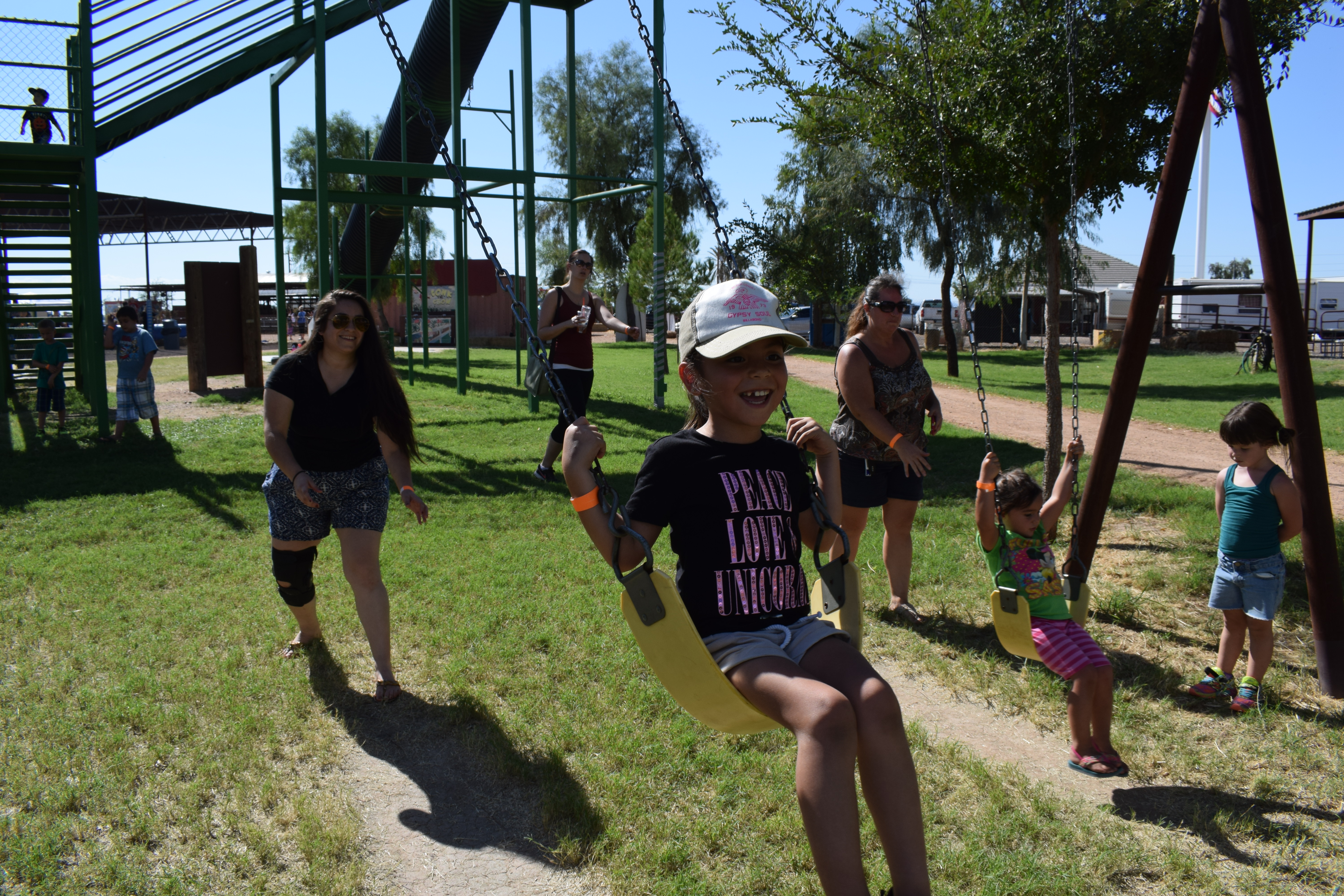 After these games, my little cousin led us to the jumping pad! So many kids doing the most intense flips.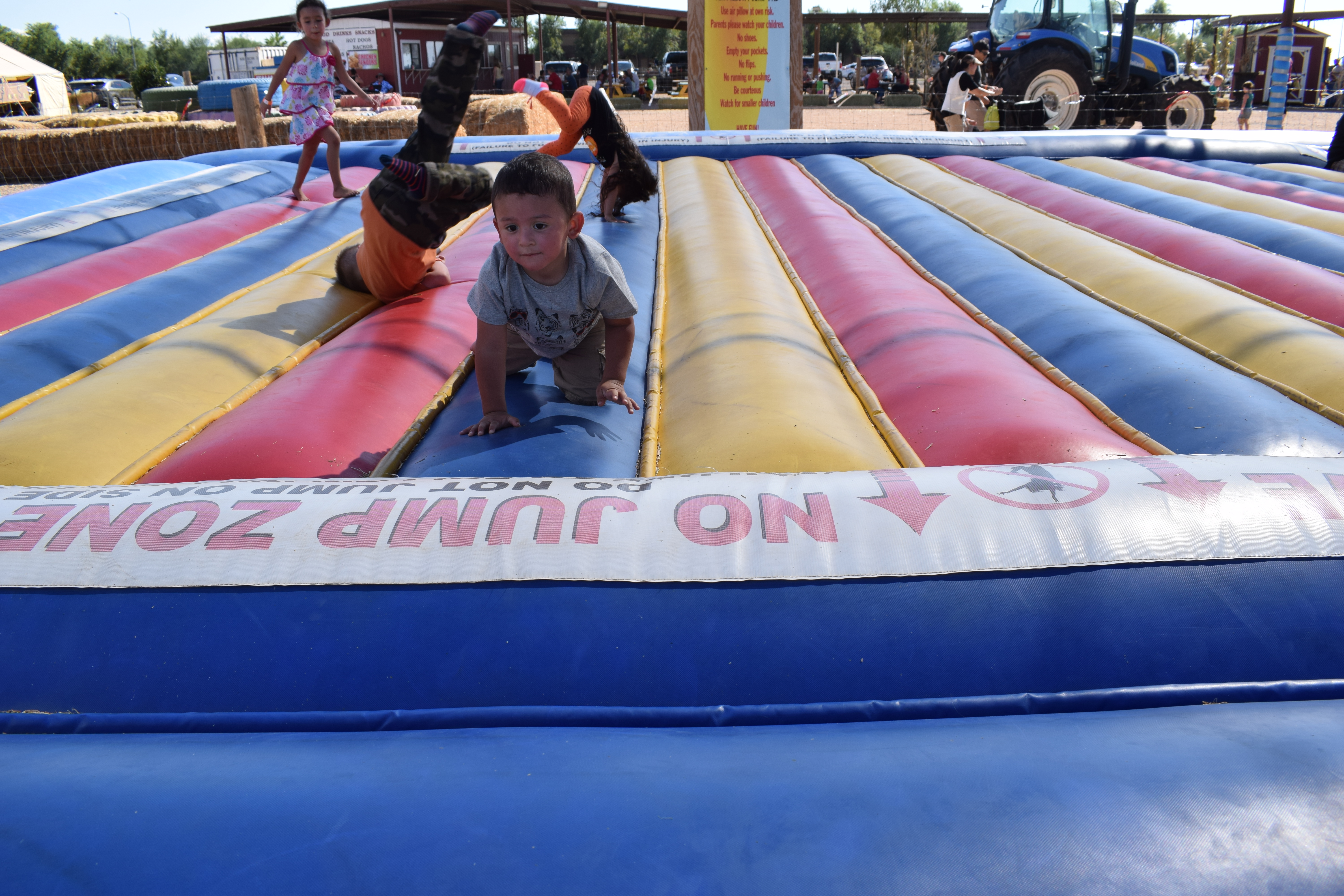 After the jumping pad, the adults were tired so we got on another ride; this one was called the Cow Ride.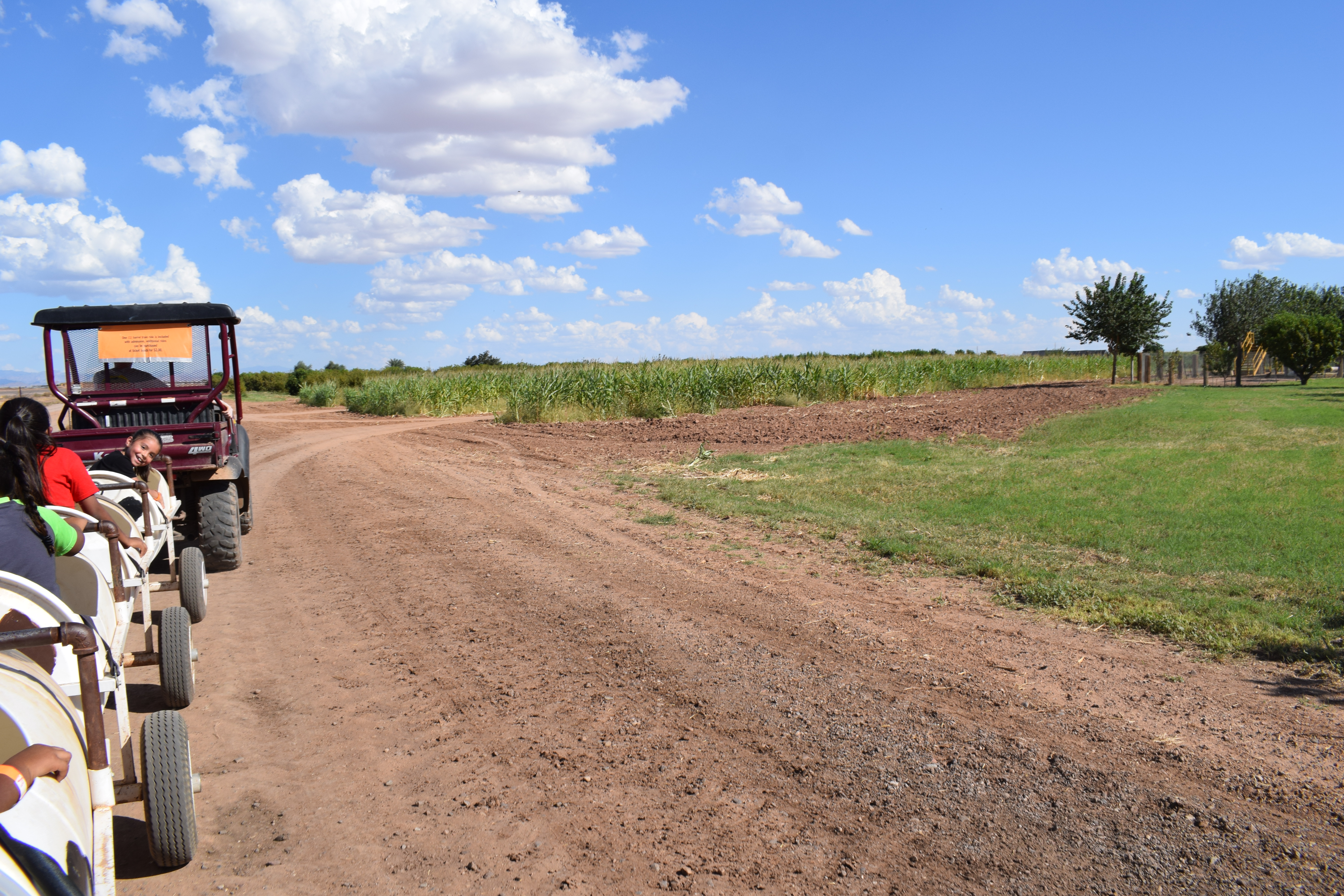 After the little break on the cow ride, we headed into the corn maze!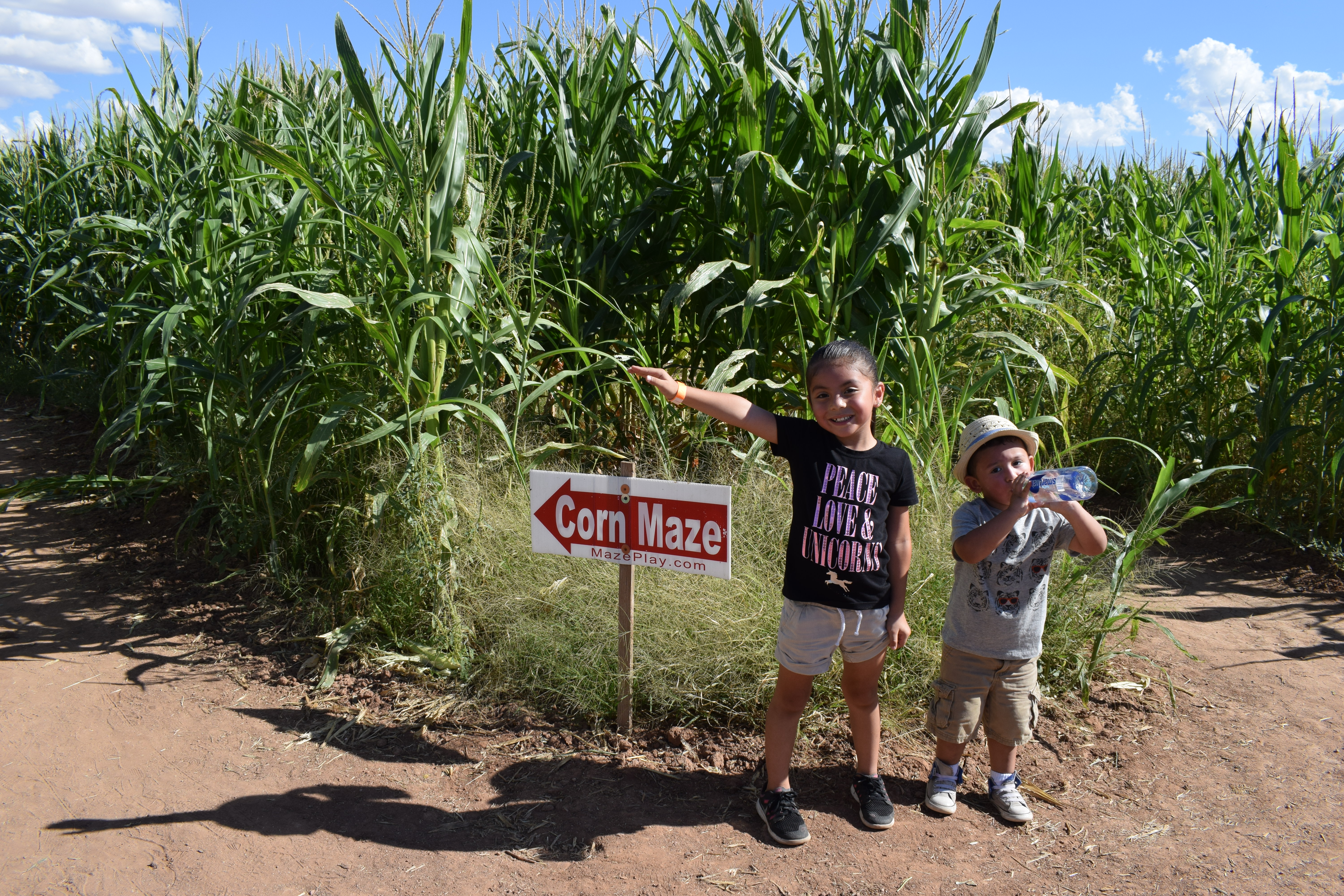 And of course, we got lost but it was still really fun and my little cousins didn't realize we were lost (lol) so they had a blast.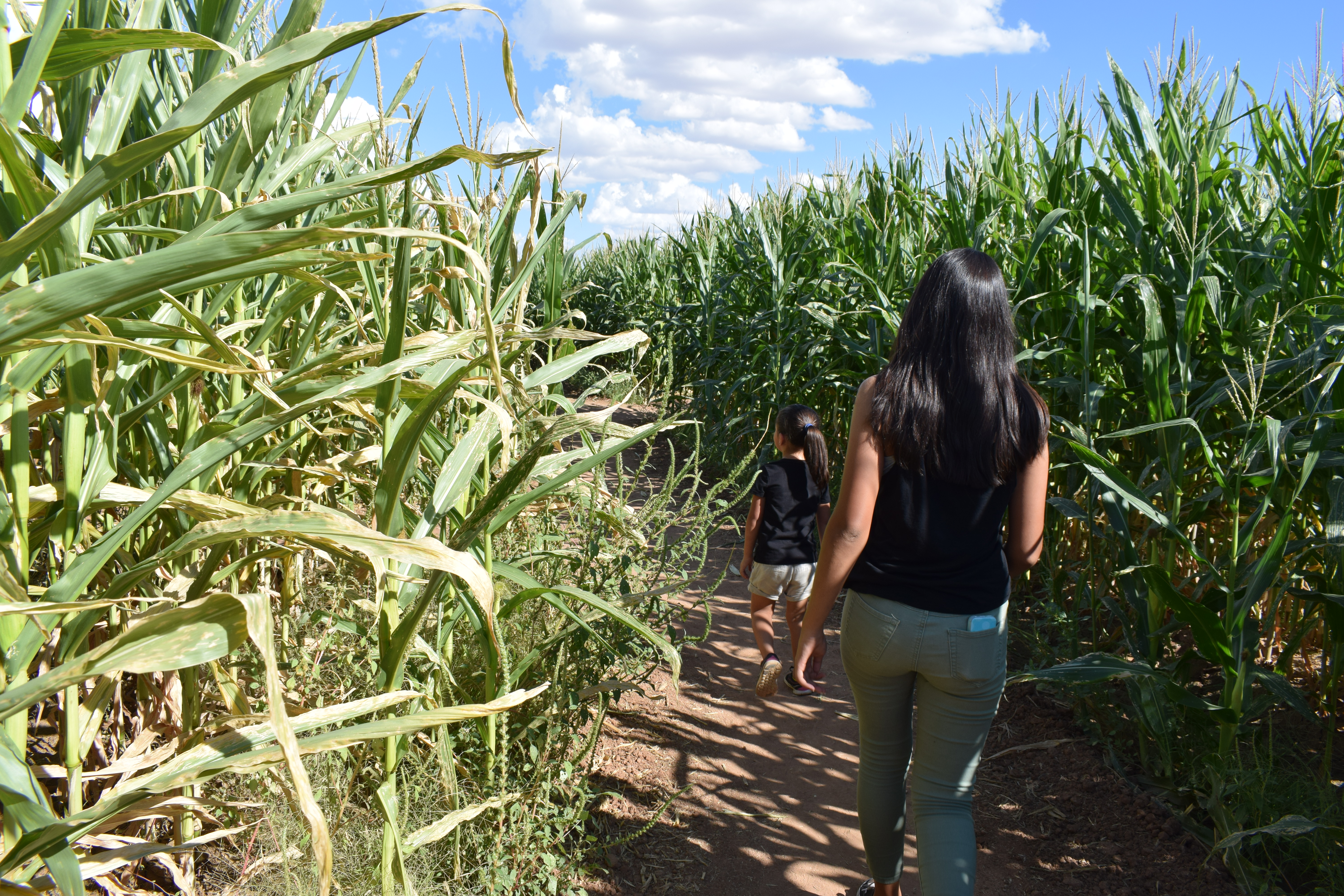 Then we cooled down with some much needed Kona Ice.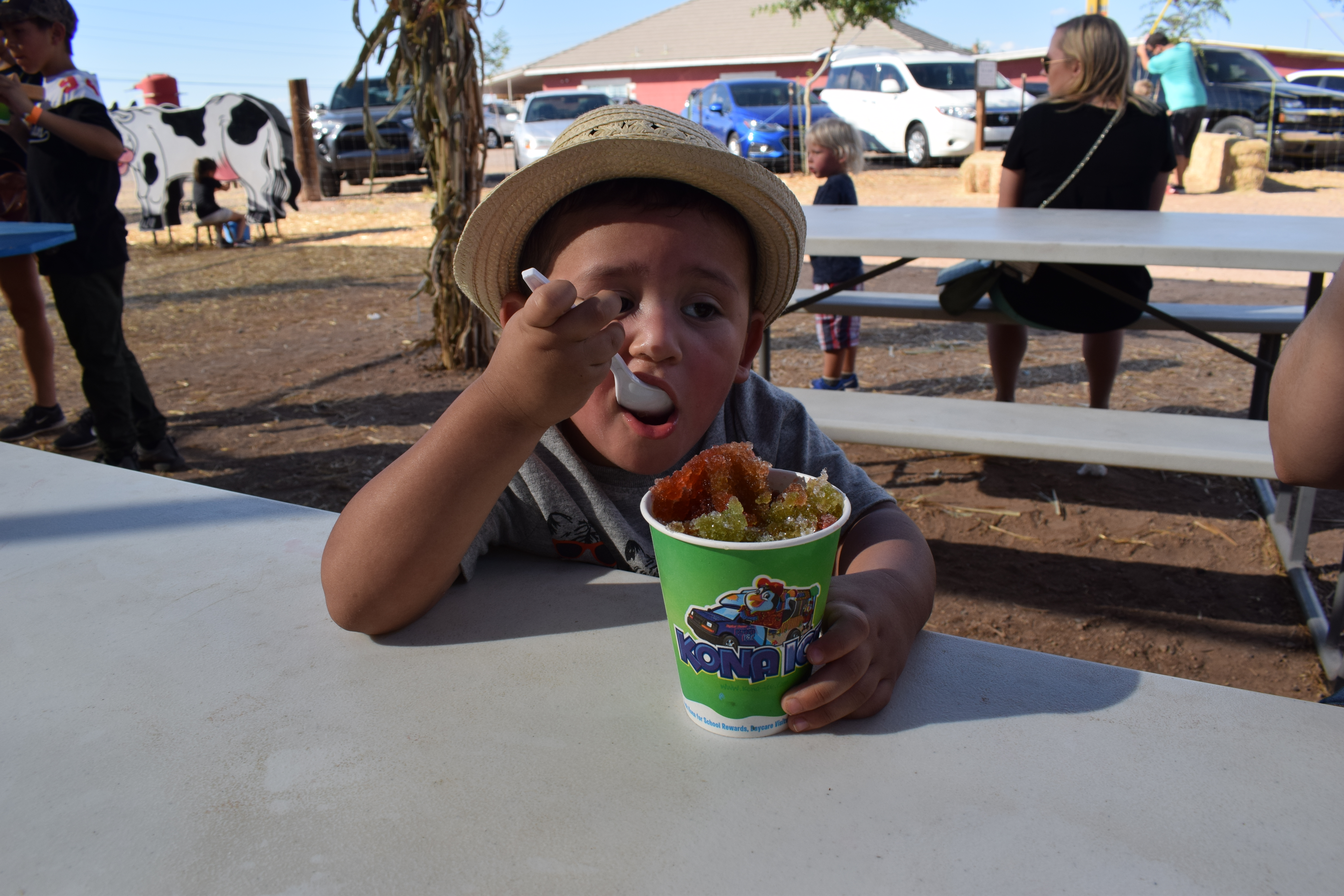 And played some lawn games and MILKED A COW!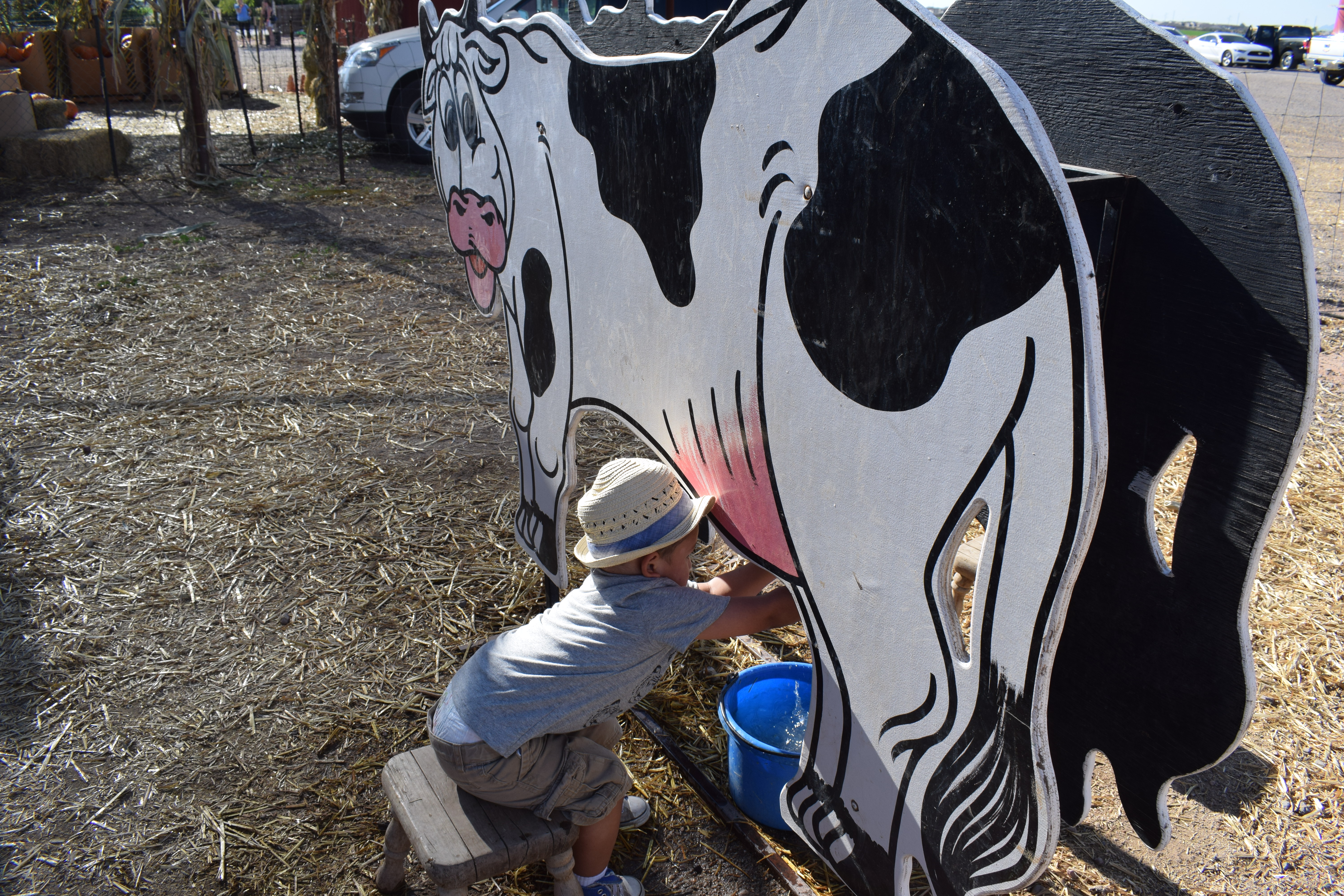 And finally the pumpkin patch! My cousin was so happy with her tiny pumpkin and I can't wait to make some pumpkin pie with mine.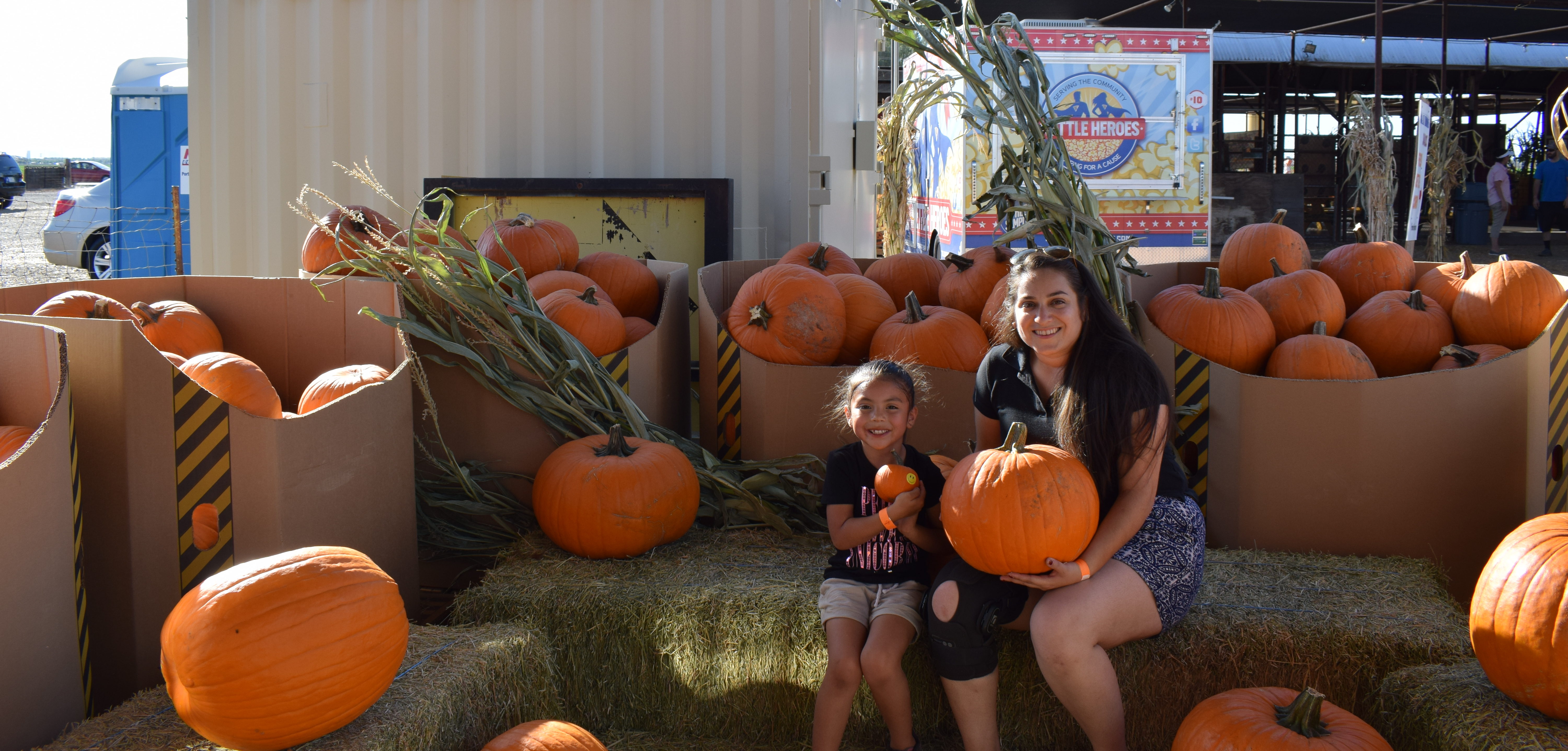 Thanks again Vertuccio Farms for hosting us, we had a blast. Alright everyone, the moment you have all been waiting for. It's giveaway time!
---
GIVEAWAY DETAILS!!
To enter on Facebook, like my Facebook page (and Vertuccio Farms Facebook page) and leave a comment on the Giveaway post (i) on why you are excited to visit Vertuccio Farms.
To enter on Instagram, follow me on Instagram (and Vertuccio Farms) and comment on the Giveaway post (will be posted and linked HERE Wednesday at 5pm) on why you are excited to visit Vertuccio Farms.
To enter on The Blog, simply leave a comment on this post on why you are excited to visit Vertuccio Farms!
To enter on Twitter, follow me on Twitter (and Vertuccio Farms) and retweet the Giveaway tweet to let me know why you're excited to Visit Vertuccio Farms.
Good luck! The more places you comment on, the more entries you will get and the better chance you have at winning those 4 tickets! The winner will be announced on Friday afternoon on Facebook, Instagram and Twitter!
Even if you don't win those 4 lucky tickets, you can still go to Vertuccio Farms, here is all of their information: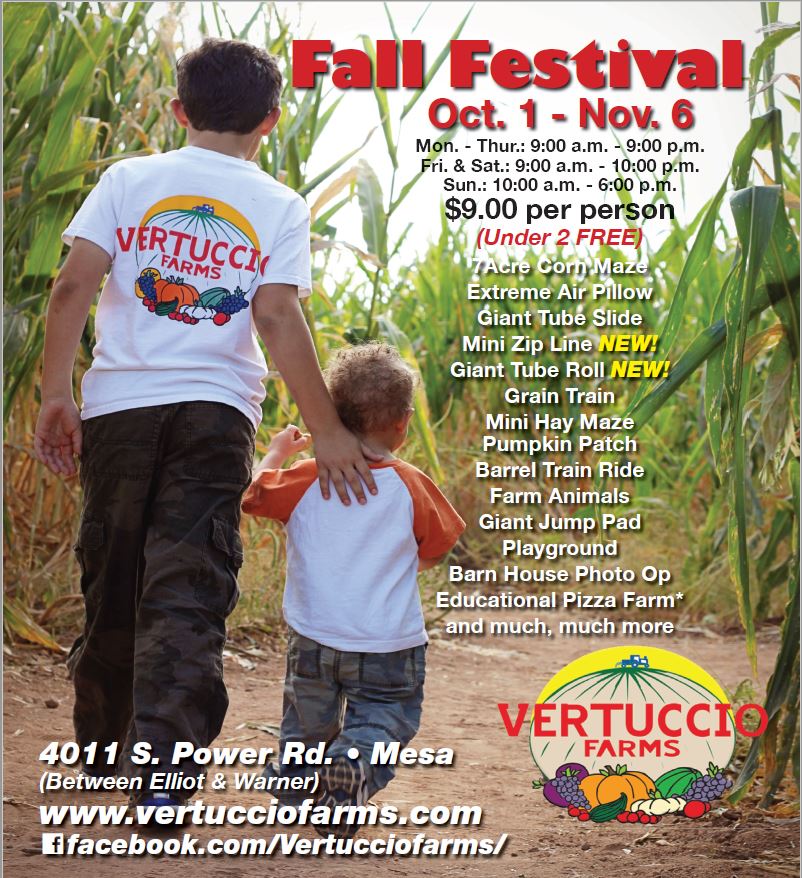 Thanks for reading and stay enthusiastic!
Maira