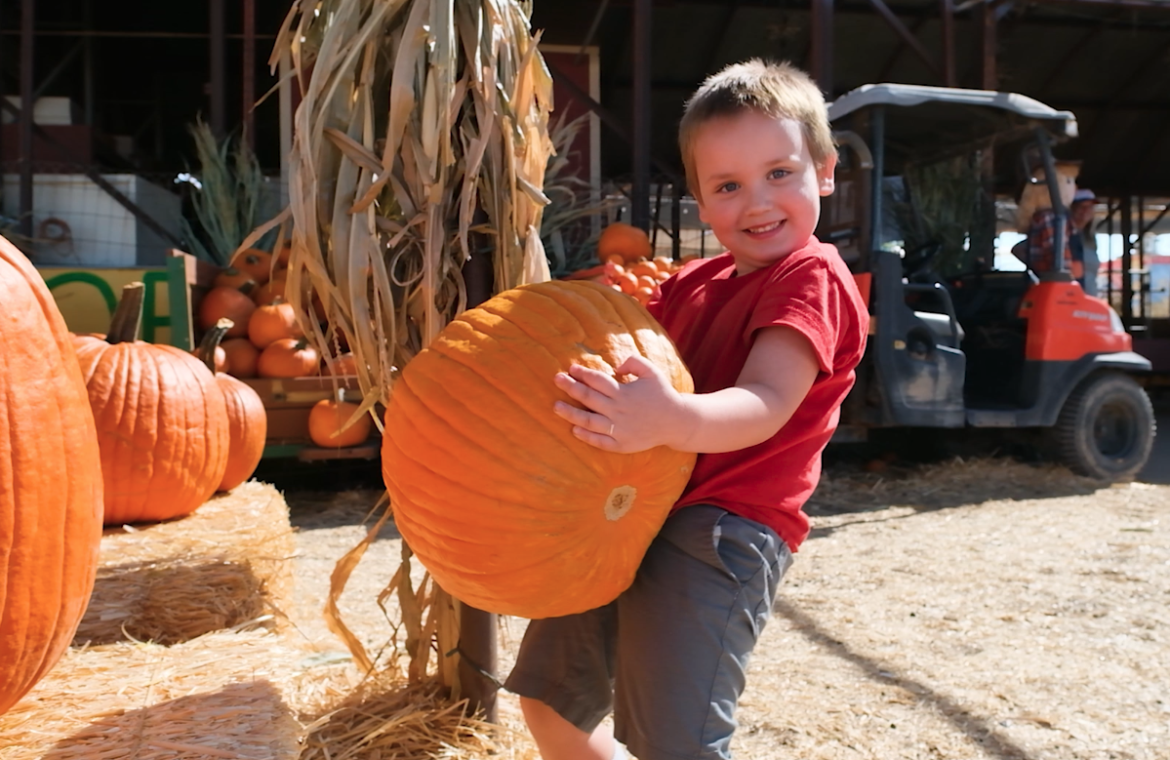 Fall Festival
Beginning Friday, September 29th – Sunday, October 29th
The Fall's cooler weather in Arizona is a welcome end to summer's scorching heat. Mesa-based Vertuccio Farms celebrates this time of year by offering 'Cooler days in the Corn Maze,' part of the outdoor fun available during the farm's annual Fall Season Event. As the Valley's longest-running corn maze celebrating Arizona's best time of year!
Hours of Operation
(Last Admission Sold One Hour Before Closing)
Closed Monday
Tuesday -Thursday | 3:00 PM to 9:00 PM

Friday and Saturday | 9:00 AM to 10:00 PM
Sunday | 12:00 PM to 7:00 PM
Countdown to Opening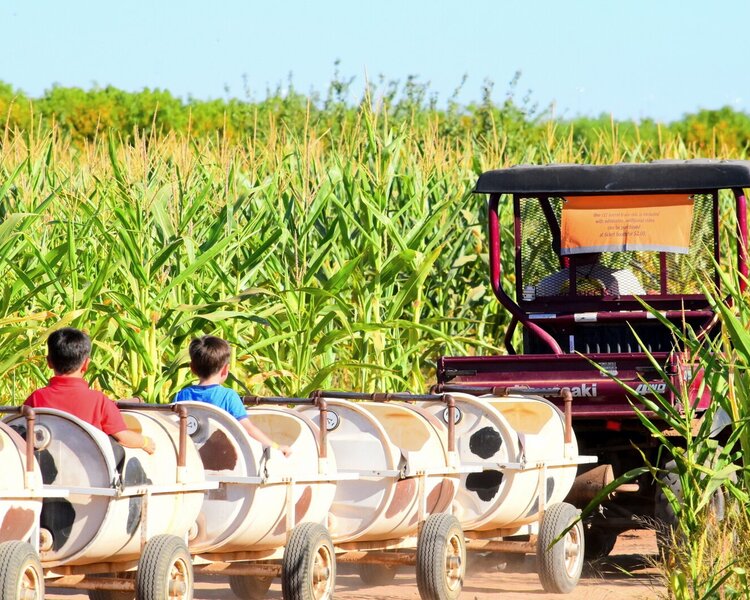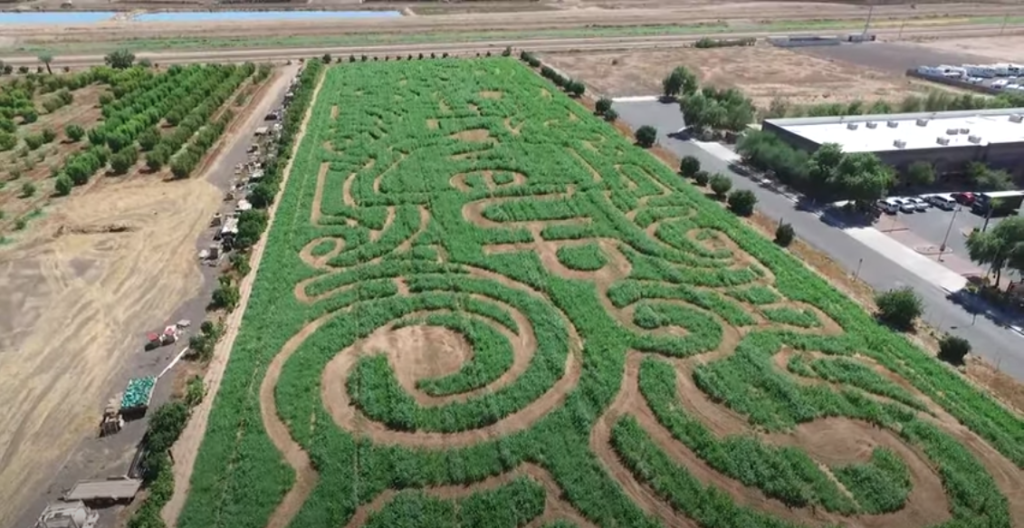 Tickets to this year's Fall Festival are $15 per person. Children 2 years and under are FREE.
Do you have a big group? Group tickets are $10 per person for 30 or more. Group tickets are available at the gate only!
Tickets can be purchased both online and at the gate.
Stay tuned for more information and how you can purchase tickets online!
Your Admission to the Festival includes all this fun!
Discounts: Only one discount applies per person. Discounts can only be bought at the gate.
$2 off with non-perishable food bank donations any day.
Military Active/Retired and First Responders (Fire, Police, Border Patrol, Paramedics) $3 off any day with ID
Seniors $2 off with ID any day.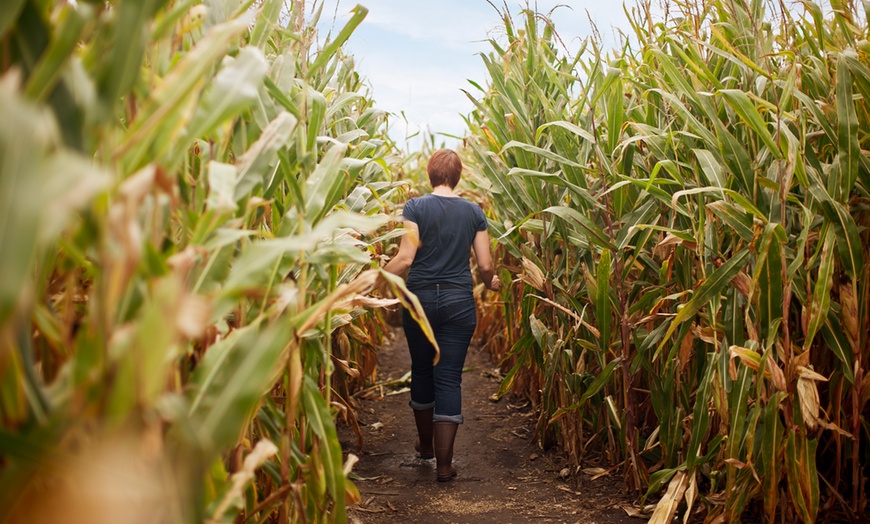 We are rolling out the welcome wagon to greet all our current farm-friends as well as new residents who are making Arizona their new home. Come see how Fall blooms here at the farm with our 25th annual Cooler Days in the Corn Maze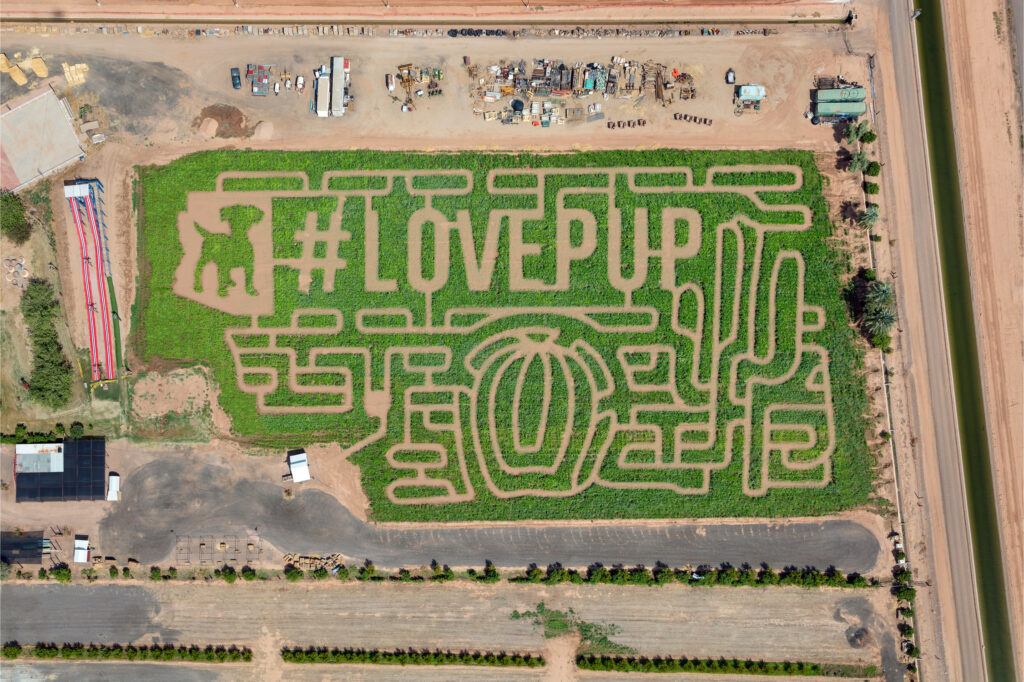 Our pumpkins can be purchased without admission to the Fall Festival. 
The pumpkins are priced according to size and sold in our Pumpkin Barn along with straw bales and corn stalks for Fall decorating.  
We have specially designated times during the Fall Festival for our signature Pumpkin Paint and Take event. 

Pumpkin Paint and Take Dates and Times: 
Saturday, October 14 | 9am – 4pm
Sunday, October 15 | 12pm – 5pm
Saturday, October 21 | 9am – 4pm
Sunday, October 22 | 12pm – 5pm
Saturday, October 28 | 9am – 4pm
Sunday, October 29 | 12pm – 5pm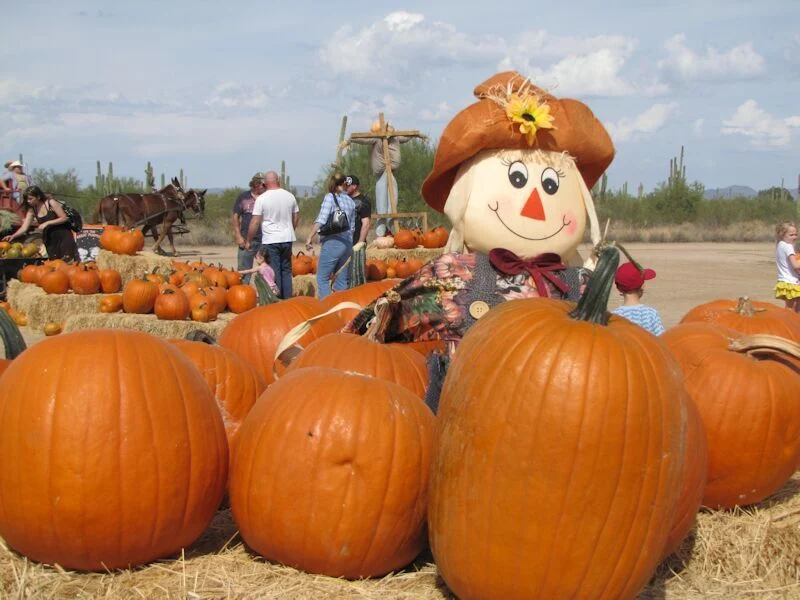 What forms of payment do you accept?
We accept cash, credit+debit cards and Apple-pay. We do not accept checks.
Are you handicap accessible?
Farm is wheel chair accessible. Some areas of the Corn Maze are a bit bumpy.
Yes, we do allow dogs as long as they are on a leash and friendly. Please clean up after them and keep them from antagonizing farm animals.
Is the corn maze lit up at night?
No, the corn maze is not lit up at night. Flash lights and glow sticks are recommended and can be purchased at the farm.
Are you still open for business during bad weather?
Please follow us on Facebook for real time updates on weather or use our contact page to check on our opening status.
What We Offer
Other Events We're offering